Keys That Work, Guaranteed!
Experienced locksmiths know that making keys is more of an art-form than an exact science, and "A" Locksmith is proud to have the best key duplicators in Southwest Florida. That's why we are the key duplication shop of choice for local realtors and savvy businesses who need lots of keys and need them to work.
The keys that you get copied at "A" Locksmith are not made by robots or by inexperienced big box employees. Our keys are expertly crafted by our highly trained key cutters. Our shop technicians are actual locksmiths that average more than 15 years and who have cut more than 100,000 keys over the course of their careers. Unlike big box stores and robot key machines, we guarantee our keys will work, so if we happen to make a key that doesn't (which is rare!), bring it right on back and we will fix it or make you a new one for free.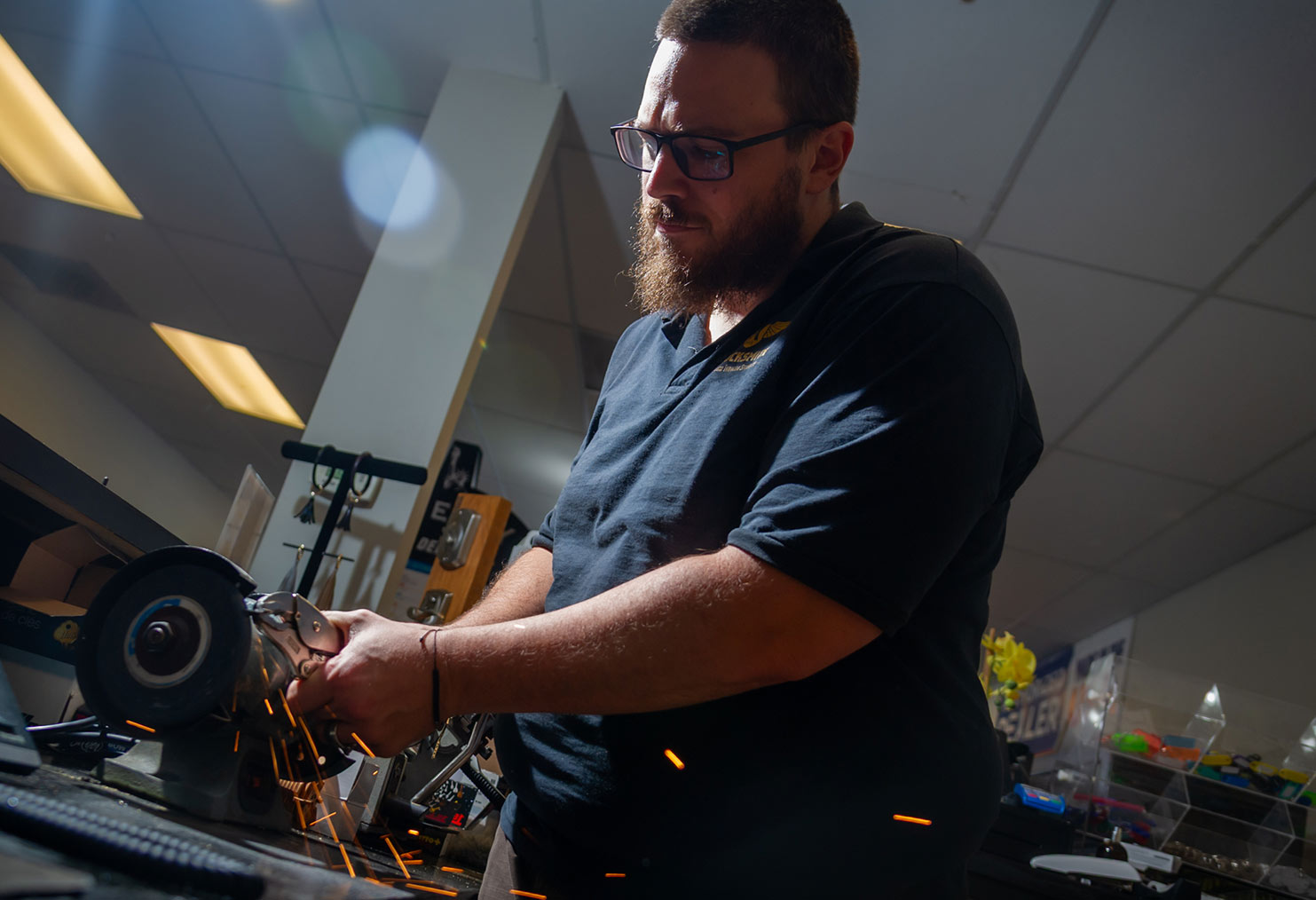 Request a Call Back

Enter your info below, and we'll get right back to you.
Keys Made with Precision
Unlike robot key machines, our trained key cutters will ask you questions about your old key in order to make sure your new key will work perfectly. Every key has a story and offers the locksmith important clues. By carefully analyzing your key, and by asking the right questions, our key duplication experts can troubleshoot key problems so that your new key works even better than your old one!
Our huge selection of key blanks means chances are, even if you have an uncommon key, we can get it copied for you. If you lost the key to an item (such as luggage, a padlock, or small safe) you can bring into the shop and we will make one that works.
If you need a key copied in Naples, don't waste your time or money on other stores that don't guarantee their work and make it the customer's problem. We take pride in and stand behind our work and can avoid you the headache of multiple trips and the hassle of a big box store. Our service is fast and professional, our store is conveniently located and has easy parking for a quick visit.
Visit one of our Two Key Shops
9051 Tamiami Trail North
Just north of Vanderbilt Beach Road across from Mercato on US-41
2612 Tamiami Trail North
Just north of Mooring Line Drive across from Bigham Jewelers
Your Security is Our #1 Concern
Security is Our #1 Concern
Owned by a former police officer, "A" Locksmith provides background-checked technicians who arrive on-time, in-uniform, and in a marked vehicle for your safety.
Keeping Naples Safe for 50+ Years
Keeping Naples Safe for 50+ Years
Our mission is simple, Keep Naples Safe. We've done that over the last 50 years by sharing the very best security advice, service, and products with each of our clients.
Licensed, Bonded, & Insured
Licensed, Bonded, & Insured
"A" Locksmith has been licensed, bonded, and insured for over 50 years. We uphold the highest standards of ethics and do what's right to protect our clients.
Proudly Serving Southwest Florida with
500+ FIVE-STAR REVIEWS